Why does humanity need prophets?
Keywords:
Bediuzzaman, Prophet, Humanity, Light-mails
Abstract
He lived Bediu zaman Imam Said Nursi (1876 - 1960 the latter part of the age of the Sultanate of the Ottoman Empire, which became at that time called the man a patient and ratified by the words of Imam Nursi God have mercy on him: ((The Ottoman Empire is currently pregnant baby Europe and giving birthdays, as for Europe, it is also pregnant and giving birth to Islam baby someday)), and tasted in That era sweetness of faith and Islam. He lived the rest of his life fluctuates on the embers of a fire at the hands of Union and Progress and Gelaozathm, where he turned the scales, and break down concepts, pronounced Alroidp, and extinguished the flame of Islamic values and principles, and I got a thorn falsehood of Rkdtha, and proclaimed a war against Islam and Muslims with all my strength, along the lines of them or most of the unbelievers and the hypocrites and the idolaters; who were scrambling in the dark and misguided ignorance, Vhant hour sent a messenger to them, in every time and place where the chaos, which leads to an imbalance in the balance of values and ethics, and the preponderance of evil and polytheism occur including in respect of gloss; was an urgent need to correct the path of the prophets, and restore balance to the unbalanced balance to correct Alepeshrah.ohma is illustrated Imam Said Nursi through the light-mails, God bless you, Nursi path.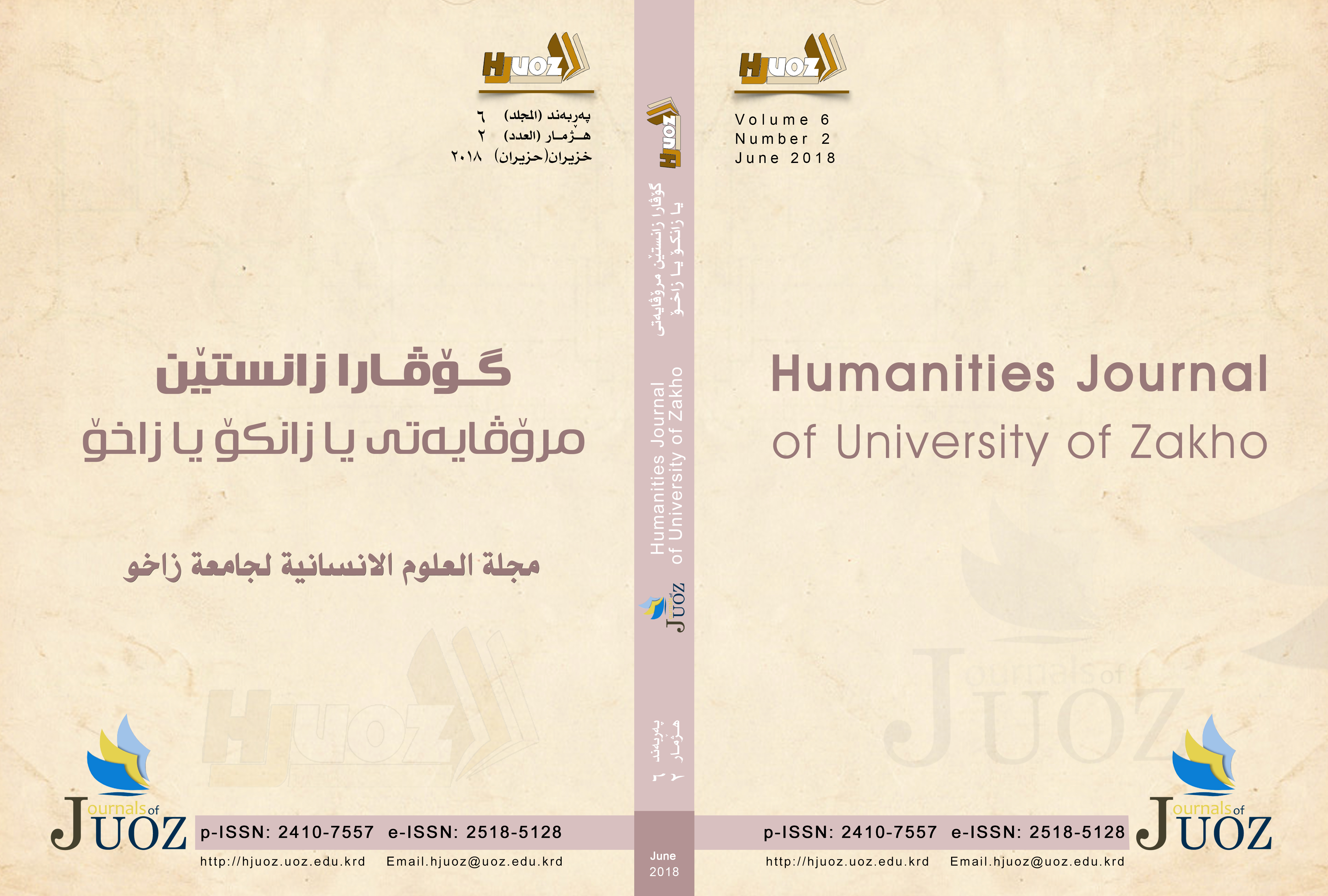 How to Cite
Ibrahim, N. A. (2018). Why does humanity need prophets?. Humanities Journal of University of Zakho, 6(2), 507–515. https://doi.org/10.26436/hjuoz.2018.6.2.250
Section
Humanities Journal of University of Zakho
License
Authors who publish with this journal agree to the following terms:
Authors retain copyright and grant the journal right of first publication with the work simultaneously licensed under a Creative Commons Attribution License [CC BY-NC-SA 4.0] that allows others to share the work with an acknowledgment of the work's authorship and initial publication in this journal.
Authors are able to enter into separate, additional contractual arrangements for the non-exclusive distribution of the journal's published version of the work, with an acknowledgment of its initial publication in this journal.
Authors are permitted and encouraged to post their work online.