The role of strategic management in achieving marketing excellence in industrial organization
Khder Kh. Shekho.

Department of Hospital Management, Technical Institute Zakho, Duhok Technical University, Kurdistan Region - Iraq
Keywords:
Strategic management, Strategic management components
Abstract
Today, industrial companies are operating in a more complex environment because of the integration of international markets and the emergence of new markets and new rules of labor because of mergers and alliances of companies whether at the level of companies or countries. The constant change in ideas, technology, tastes, products and services and the disappearance of geographical divisions in the face of globalization are considered One of the biggest challenges faced by companies, and since the marketing excellence of the most important goals pursued by all industrial companies, it is necessary to face change and keep pace with progress and adaptation to the environment. The strategic management is the way to determine the directions of activities to address the problems and employ the possibilities of the company and adapt to internal and external changes. A group of five industrial companies was chosen as a field for field research. The researcher adopted the questionnaire method as a main tool for collecting data and information in the practical aspect of the research. In order to achieve the research objectives and hypotheses, Based on the description of the research variables and their diagnosis and the test of correlation and impact relationships, a number of conclusions were reached which confirmed the existence of a correlation relationship and a significant effect between the strategic management and the marketing superiority of the investigated companies. In light of the conclusions reached by the researcher a number of proposals, most notably the need to activate the role of senior management in the adoption of strategic management to enhance the achievement of marketing excellence of companies surveyed.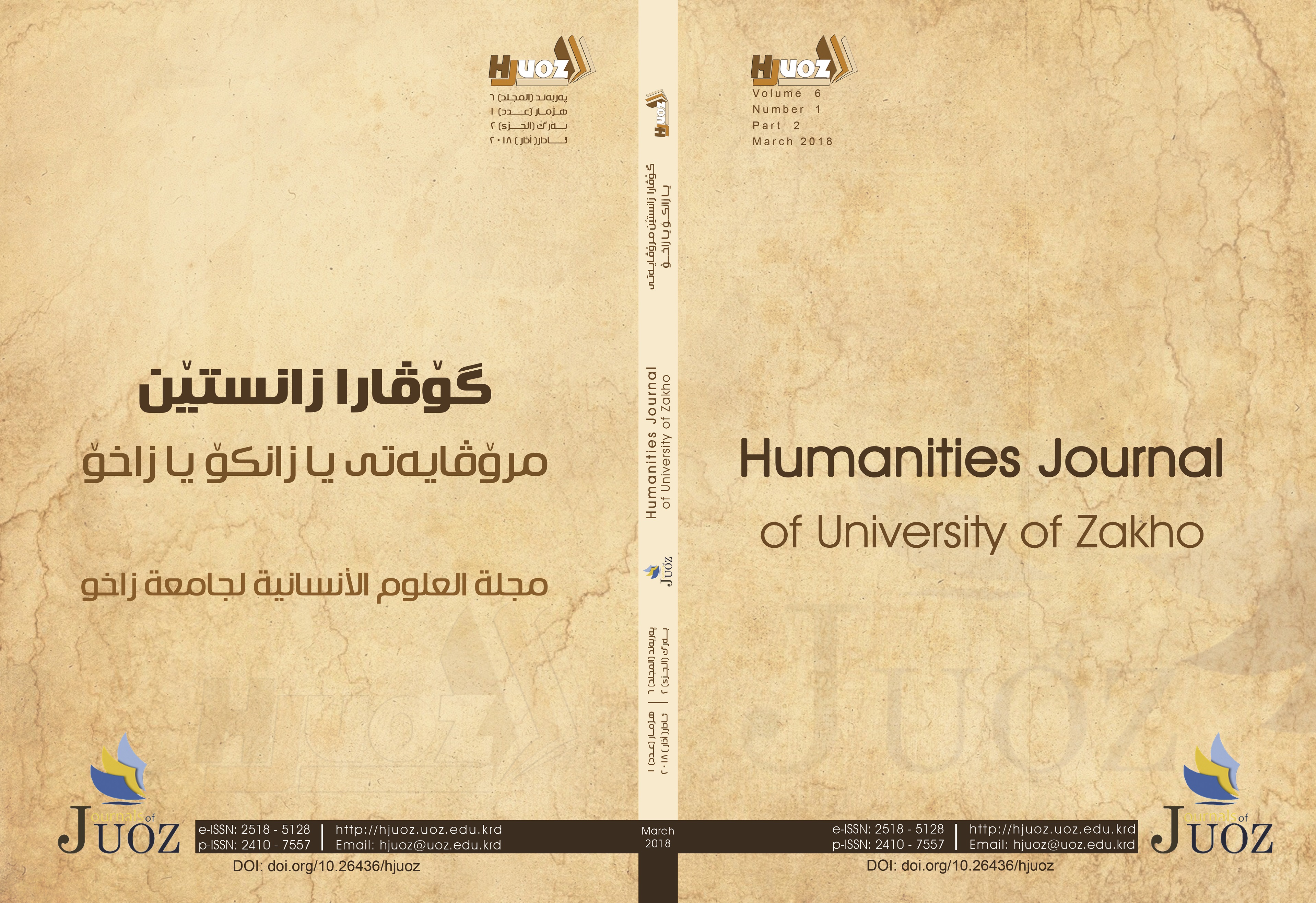 How to Cite
Shekho., K. (2018). The role of strategic management in achieving marketing excellence in industrial organization. Humanities Journal of University of Zakho, 6(1), 280-289. https://doi.org/10.26436/2018.6.1.568
Section
Humanities Journal of University of Zakho
Authors who publish with this journal agree to the following terms:
Authors retain copyright and grant the journal right of first publication with the work simultaneously licensed under a Creative Commons Attribution License [CC BY-NC-SA 4.0] that allows others to share the work with an acknowledgment of the work's authorship and initial publication in this journal.
Authors are able to enter into separate, additional contractual arrangements for the non-exclusive distribution of the journal's published version of the work, with an acknowledgment of its initial publication in this journal.
Authors are permitted and encouraged to post their work online.